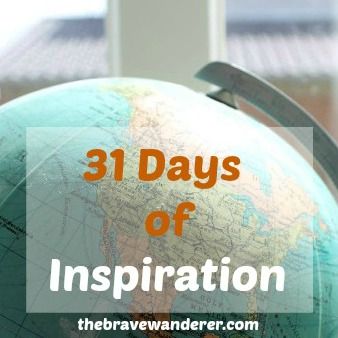 Have you heard of
31 Days
- the online writing challenge brought to life by blogger Myquillyn Smith from
nesting place
in 2009 when she did the challenge all by herself. It has grown ever since becoming bigger and developing into a community of like-minded bloggers helping each other get over a writer's block and inspiring one another to write on a daily basis, even if it's just for a few minutes, and to share it all in one place where they all can come together and read what other's have to say.
This year I decided to join this blogging challenge in hopes of finding more inspiration for this blog of mine since I have been caught between the devil and the deep blue sea - the more I want to write, the less I have to say and vice versa. I am confident that this will help me relight the fire of writing more on a daily basis again. Besides - it is so much fun watching everyone get stoked about the starting of this challenge tomorrow, October 1st, and reading about all the different topics and all the different ways every writer is approaching this challenge.
As you can tell from the button above I chose to write about inspiration because this year has been all about inspiration, faith and strength for me - this will be a great way to try and give inspiration to others and share my experiences. Are you joining? Simply click the image below and it will take you to the homepage of 31 Days where you can read all about it and sign up! Happy Writing!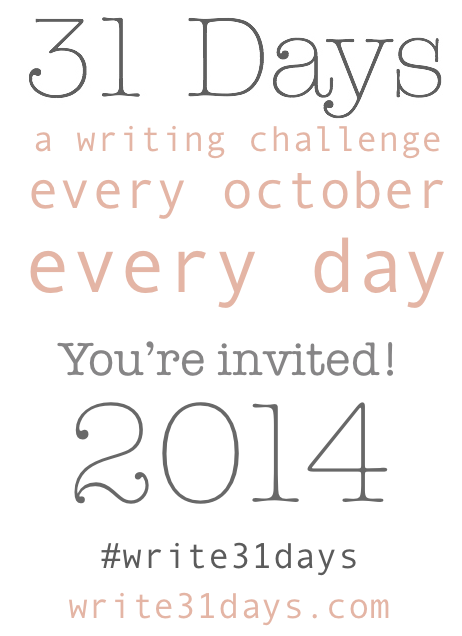 Hugs xxx