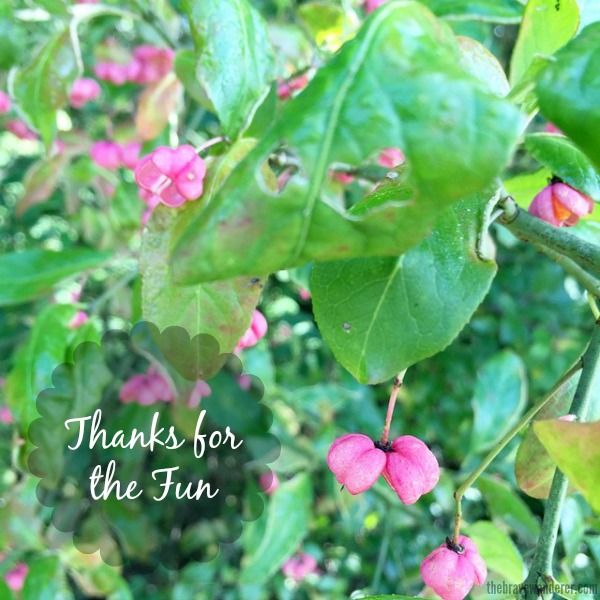 Today is Halloween, which means today is the last day of this year's
31 Days - a writing challenge
. I can't believe that is's over. It seems like October just flew by. I was a bit worried not to make it all the way through, but I am happy to say that I haven't missed one day. Makes me kind of proud looking back at
Day 1
and seeing where we are now.
It's been so much fun.
Getting to know so many like-minded bloggers who have the same worries, going through the same things, struggling just like me, always encouraging me to keep on keeping on. I have read so many
inspiring posts
this past month.
Inspiration
- I had been struggling with
getting inspired
in the months prior. Choosing INSPIRATION as my topic was absolutely right, that way I found my way back to regular posting which was
why I had joined this challenge
in the first place.
Focusing on the good things in life and
writing them down
can help us see only the good rather than pondering on the bad. Although sometimes
we might not even know if we are inspired
and motivated, because there is so much going on and our head feels like it's going to explode. Reminding ourselves to take a step back and just breathe -
taking stock
from time to time can really help. Have you tried?
Life is an ongoing lesson - we can choose to be miserable and focus on the negative or we can choose being happy to focus on the good. The way we see things and accept them affects how we are and our capability to cope with any kind of situation. I know it can be hard, but try and see things a little less inhibited and I bet you will feel better in time.
So, T H A N K Y O U - D A N K E all so much for sticking around, for your endless support and your encouraging words. It's been so much fun and I cannot wait til next year! Please stay in touch and stop by anytime, cause I love having you around!
HAPPY HALLOWEEN!
Boo xxx