This week I would like to introduce to you one of my blogging besties - Katrin from
Land of Candy Canes
. She is a fellow German who has also lived in the States for several years. She loves books and I admire how enthusiastic she is about reading. Animals and their well-being are very important to her which shows that she has her heart at the right spot. Pay her a visit - you will not regret it!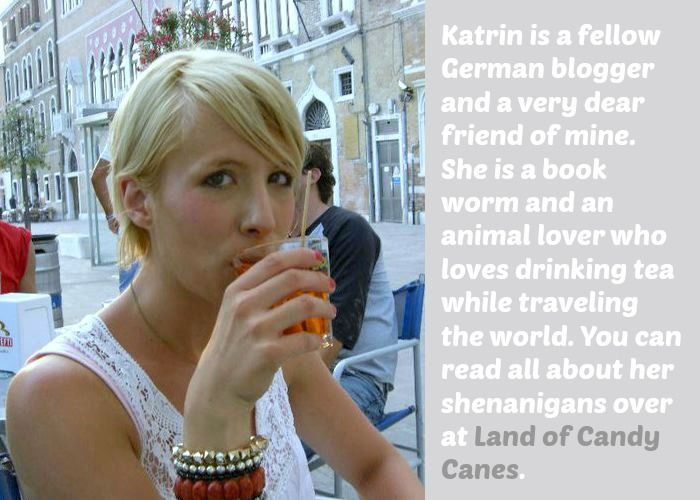 Hello Chrissy's readers,

I feel so honored to be able to write a post for you. When Chrissy asked me I did not hesitate for a second. Chrissy is a dear friend of mine and I never miss one of her posts. It immediately "clicked" when I checked out her blog for the first time. Not just because we are both Germans who lived in America for quite some time.

I guess we all know that life can be pretty stressful and often annoying. Which is why I think it is important to concentrate on the things that make us happy....and spend as much time doing these things. I know we often have to do things in life that we do not enjoy so much. Which is why it is even more important to find a balance and do the things we love. For me that means reading, cuddling with my pets, spending time outdoors, doing crafty things...and even more reading. So today I want to share my winter reading list with you.
I am a huge book worm and I usually spend every free minute reading. Or browsing through bookstores searching for even more reading material. Flea markets are always a good place to find lots of books without having to pay the full price. Which can be very helpful when you cannot stop yourself from buying books. My pile of books that I want to read is growing bigger and bigger. Sometimes it is hard to find as much time for reading as I want to. But here are some of the books I want to read this winter.
On December 18th I will finally be able to hold this gem in my hands. I have to explain that probably at least 85% of the books which I read for pleasure are crime novels...and most of them either Scandinavian or Icelandic crime. Arnaldur Indriðason is one of my most favorite crime writers of all time and I always wait impatiently for his new books to come out. I highly recommend his Icelandic crime novels because they are not only highly addictive but you can also learn a lot about a fascinating country which I would love to visit as soon as possible. If you are looking for crime fiction I also recommend the books by Håkan Nesser, Henning Mankell, Åke Edwardson, Yrsa Sigurðardóttir and Jussi Adler-Olsen...just to name a few. Most of their books have been translated into English.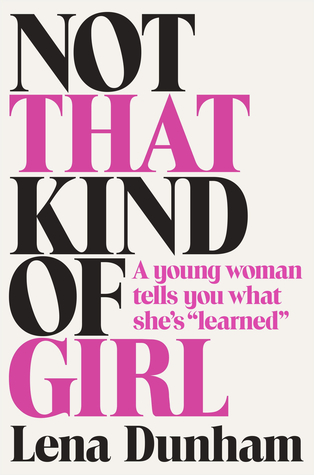 I recently started reading this book and normally I would have finished it in one setting but I have too many other things on my plate right now to read many hours straight. I find the TV show "Girls" highly entertaining which is why I decided to pick this book up and it did not disappoint me so far. I also got the audio version of the book just because I want Lena Dunham to read it to me. But I usually prefer reading myself.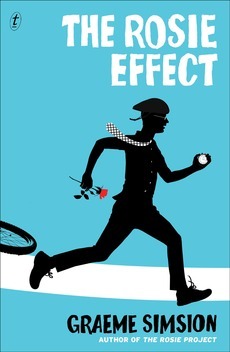 I immediately bought this book when it got published because I wanted to find out more about Don Tillman and Rosie after reading "The Rosie Project". I found the idea of the first book brilliant although some parts of the book were cut a little short in my opinion. By all means, I want to find out what happens to this hilarious couple....life got in my way and I have not even started the book yet, but it is on top of my to-be-read-pile (which is huge). I am always happy when I find books to enjoy which are not crime-related. It does not happen too often.
This is actually the first book of a quadrilogy about forensic anthropologist David Hunter. Yes, more crime. As I told you, I read a lot of crime. These books have been waiting for me to start reading them forever and it's finally time. They sound very intriguing and as a big fan of the TV show "Bones" I have to read about the cases of another forensic anthropologist. I do not think that my winter will be boring at all.
Animals and animal rights play an important role in my life. I grew up loving animals and taking care of animals in need. I stopped eating meat when I was 11 years old and now I have been vegan for years. So I find it very important to educate myself about animal rights and the truth about the egg, meat and dairy industry. I have read this book before, but it is time for a re-read. I never understood why society decided to love one animal but torture the other. If you want to read more about animal rights, veganism, the meat industry and all its secrets I also recommend "Eating Animals" by Jonathan Safran Foer. Some facts may be upsetting to read but they definitely open your eyes and make you re-think some common practices.
And now I am curious: which books are on your reading list? I would love to get some more recommendations. What genre do you prefer? What are your all time favorite books?

Chrissy, thank you for giving me the opportunity to write a guest post! And for being a wonderful friend!