It's funny and weird, but also weird an funny. Every 2 years after a long period of growing my hair out, I feel this desperate urge to chop off my locks. Last time I did it was in April 2013. I was at the exact same point I am at right now. After a long and gruesome period of growing out my pixie cut from back then, I now can't seem to get my mind off of chopping it all off again.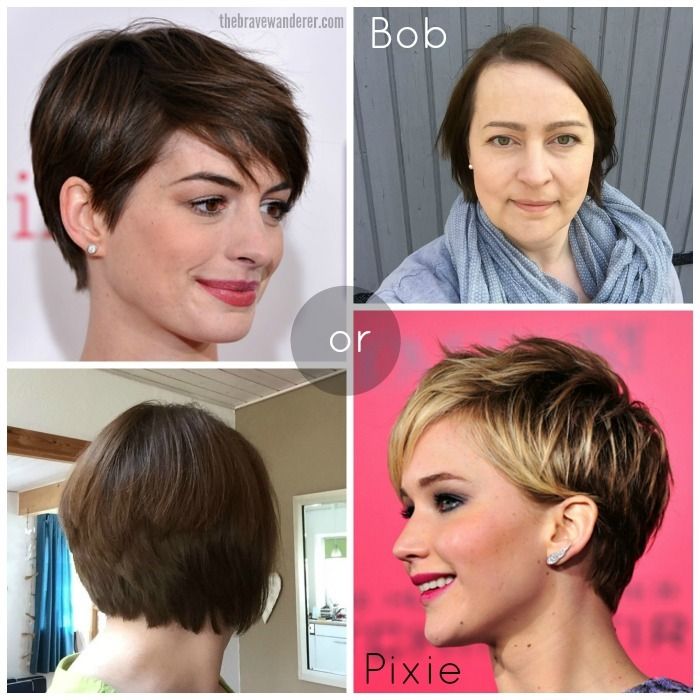 I find myself browsing the internet for haircut inspiration. I go through
@nothingbutpixies
IG feed and I just can't help myself from wanting short hair again. But, then again, when I look into the mirror and remember the long process of getting to where I am running my fingers through my
to me
long locks, I kind of know that I would probably regret it to a certain point, if only just a little bit.
The advantages of short just can't be denied though. It takes so little time to get ready. No long hair drying sessions required which sounds like bliss thinking of the warmer temps during summer and the lack of air-conditioning in German homes. And when I look into our future and think of our summer vacation by the Baltic Sea it would so much less of a hassle to just let my hair air dry after a long day by the beach and it would still look good. My now inverted bob in lieu thereof would require much more styling attention.
So, the question is: what the hell should I do?

Hugs xxx