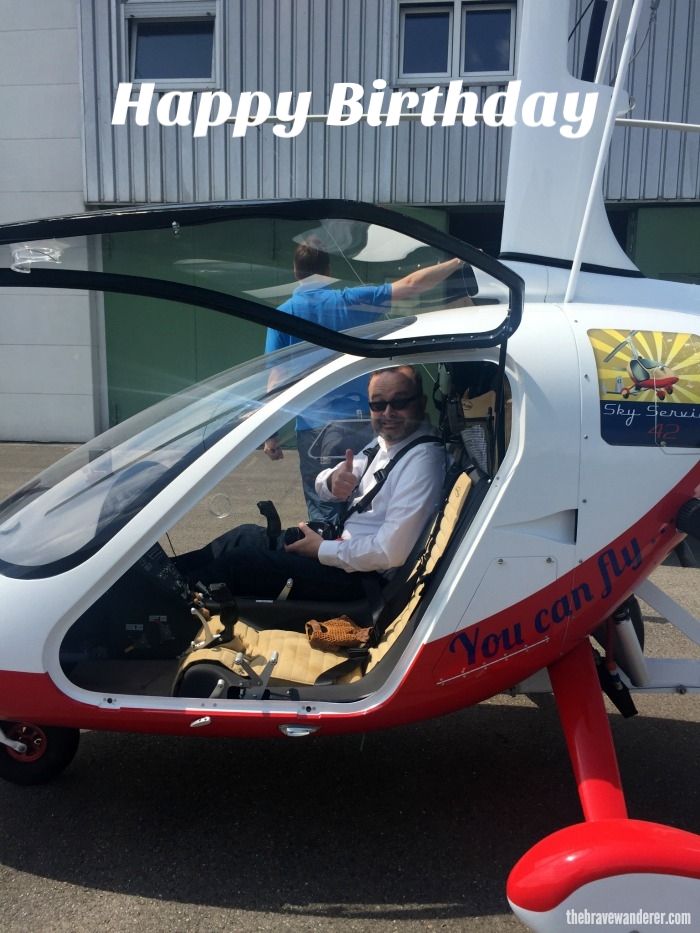 Yesterday was the mister's 44th birthday. And you know how it goes with picking a gift. The older we get and the longer you know someone, the harder it can be to really surprise one another. I mean I am always up for jewellery, just saying. But, isn't is sometimes hard to figure out what to give? I love giving unique gifts. Showing the person that I really thought about what to give. Not to just have something. Anything. I want it to be special.
And after a co-worker of mine recently had the chance to fly with a
gyrocopter
and told us at the office all about it, I knew that
this was gonna be it
. Especially since the mister was a helicopter mechanic during his years serving at the Germany Army. He has always been into flying and I can even remember him telling me that he would love to try this not too long ago.
So, I looked this up online and found
someone
who offered flights in
Rothenburg ob der Tauber
which is about 30 minutes away from our home. He hooked me up with all the information, emailed me all the details and we set the date for today. I didn't tell the mister about this. He didn't find out until arriving at the airport. He had no idea and when we told him what we "got" for him, he was totally over the moon and couldn't believe it!
Nailed it!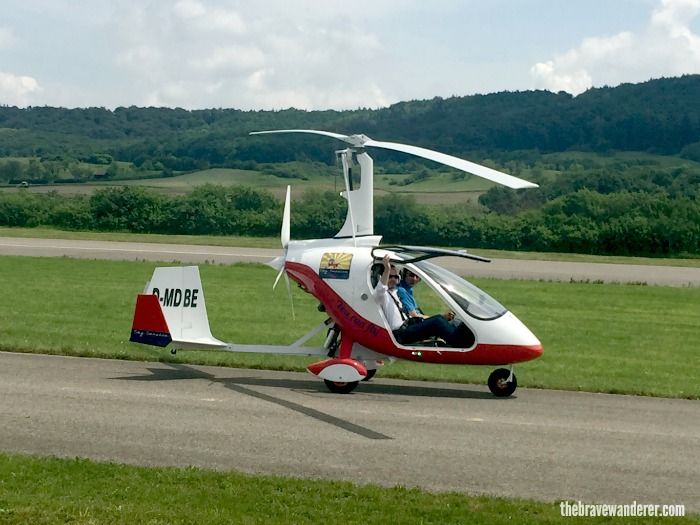 After a few instructions from the pilot whose name was also Stefan just like the mister's, they took off for a 30 minute flight along the valley of The Romantic Road. They even flew over our home and he was able to take a few pics of it from above!
It was really hard keeping this a secret for over 2 weeks, but it was so worth it! And I think it's safe to say that the surprise was a huge success! We did get a few other little surprises like a few new polo shirts, fancy showering foam etc. but the flight was the absolute winner!
What was your biggest birthday surprise you ever got or maybe even gave to someone else?
Happy Monday xxx